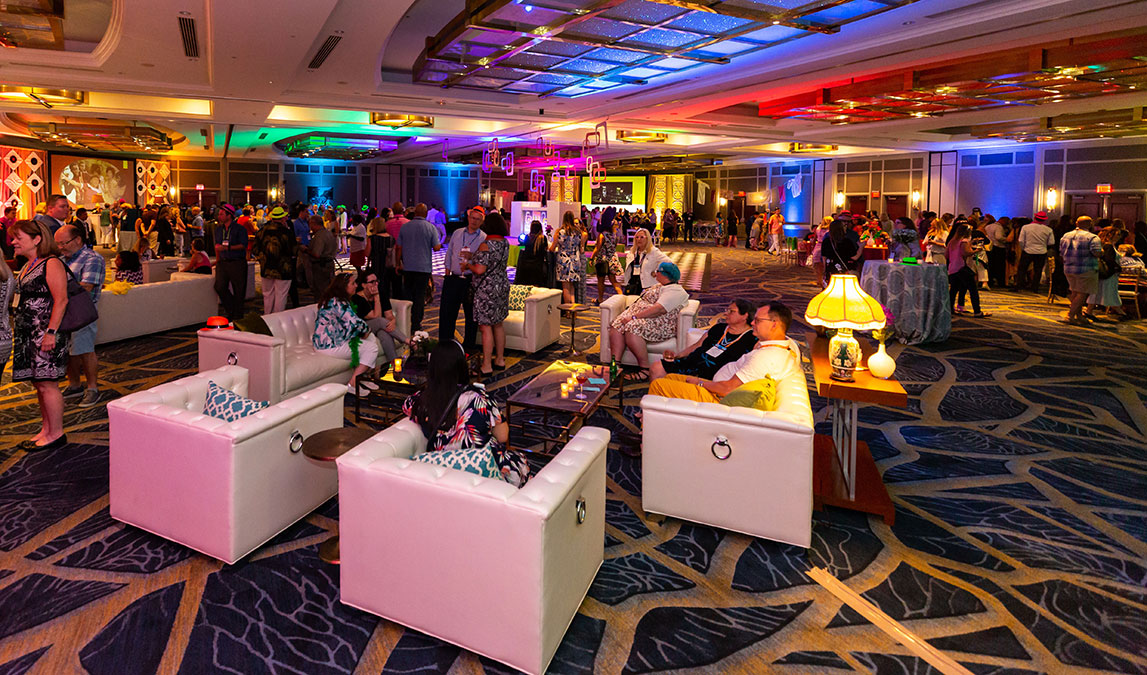 Association Event Management
What's the secret to a successful conference, convention, trade show or expo? Three things: excited guests, happy exhibitors and a profitable event. Sounds simple, right? But we know it only takes one lackluster event for members and exhibitors to decide your event isn't worth their time or money. We're here to help you avoid the common event planning traps!
Imagine this: you just wrapped up your organization's biggest conference, convention or trade show of the year. Your members were thrilled (and super engaged too!). Your event revenue was the largest to date. Well, that doesn't have to be a dream.
When association event management is done right, your goals are within reach. The key is often choosing the right partner to get you there. That's where we come in. We have the expertise to help you grow attendance, attract more exhibitors, generate higher revenue — and provide an overall better experience for everyone.
What Can an Event/Convention Management Company Do for You?

Deepen Guest Engagement
You've got many different people and personalities to impress. Everyone expects something different. And you're up against a lot of things competing for their attention and dollars. So, how do you stand out? We take a science-based approach to design an experience that will wow your guests and inspire action.

Wow with Technology
If your exhibitors don't see results from your event, they won't be back next year. So, what can you do? Two words: innovative technology. They may be buzzwords, but exhibitors expect you to offer the latest tools to help them succeed. We'll help them discover your value — from generating leads to tracking behaviors of their key target buyers.

Keep Expenses Down
It's safe to say that event budgets aren't getting bigger. So, how do you meet your attendees' growing expectations? You need to get the most from what you have. Use our size and scale to your advantage! We're known for getting clients the best deals, so you can spend your budget on the things that matter.

Results that Impress
If you can believe it, we support more than 650 association, trade show and nonprofit events every year. Whew! And we know these events are critical to your organization's success. Our goal? Keep guests and exhibitors happy from registration to post–event follow up. Then prove the value through powerful reporting and insights.
Let's Talk
We're ready to roll up our sleeves and jump into action. What are you waiting for? Connect with one of our event experts today.