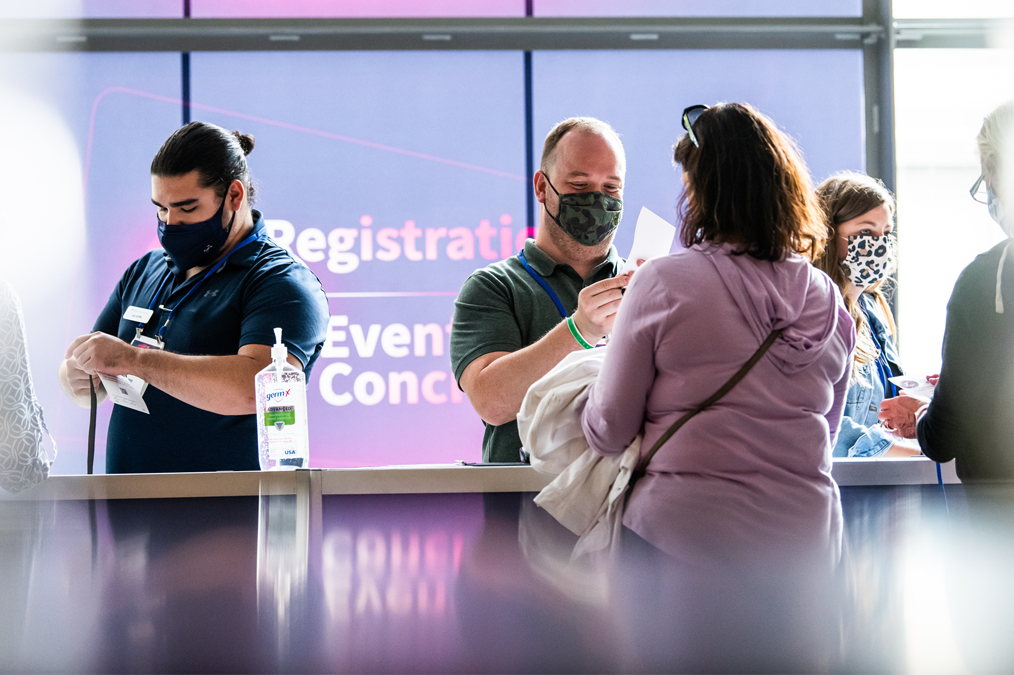 Event Registration
Registration is your guests' first intro to your event. From online registration to on–site check–in, you need things to be simple enough for anyone to use, yet robust enough to collect the data you need. We work as an extension of your team to design a registration experience that's easy, safe and unique to your guests.
Why Event Registration Matters
Is it confusing (or just plain irritating) for people to register online? Do their questions go unanswered? Are they waiting in long lines at registration? These might seem like small things, but "annoying" is probably not the first impression you were going for. We're in your corner to make sure that first step is a good one.

Simplify Registration
We make it super simple for guests to register, and the info is available anytime in your dashboard (with insights too!). Plus, we're PCI compliant to protect guests' data and privacy.

Cancel Frustration at Check–in
Registration needs to be painless. Speed up wait times with our Scan & Go equipment. It's easy for guests and your staff, whether they're volunteers or event pros.

Get the Data You Need
Our real–time, actionable and easy–to–use data tools — from reports to dashboards to carefully curated summaries — are accessible from any device and are always available to you when you need them.
Why Choose Our Event Registration System?
We offer:
The Right Fit: We have a variety of technology platforms to fit your specific needs. By combining data and our expertise with your requirements, we work together to arrive at the best possible solution for you.
Better Registration Sites: Our creative team and web developers partner with you to create awesome, on–brand experiences for any event size.
A Flexible Approach: We adapt to your needs and your brand — from quick and cost–effective registrations to a large, fast–moving project.