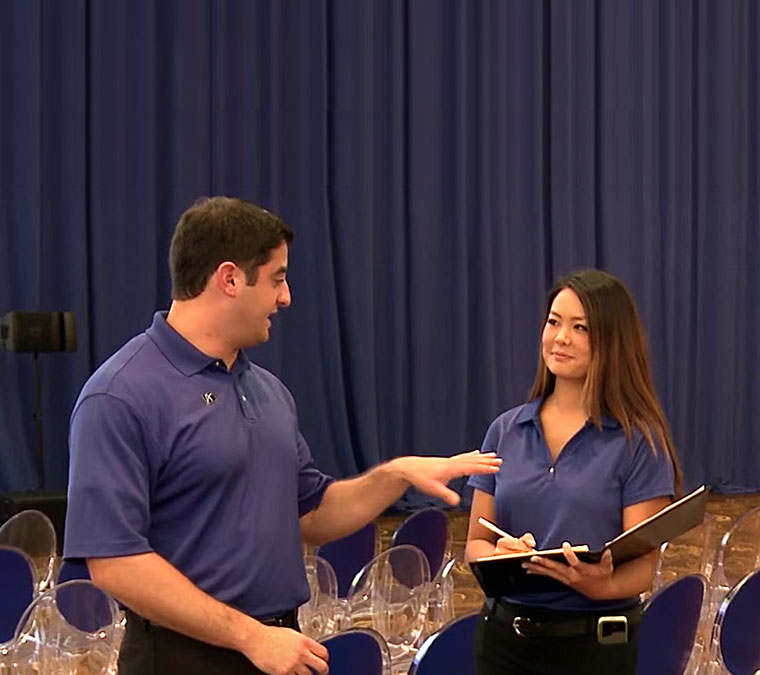 Better On–Site Event Support
You can't clone yourself. And even if you could, sci–fi movies are pretty clear on the consequences. Instead, turn to on–site staff or travel directors who see (and fix!) issues before they go from a "minor inconvenience" to "the one thing everyone remembers."
What Can an Event Support Partner Do for You?
Your event plan might be perfect. But it only takes one little thing to go wrong on–site before your guests start leaving bad survey feedback and complaining online.
The list of worries is endless. What if the shuttles don't come on time? What if the Wi–Fi goes down? What if it rains and we have to move indoors? (Seriously, shouldn't some innovative "disruptor" have figured out how to conquer the weather by now?)
It's time to delegate these worries to an on–site event support team that has handled everything you can imagine (that's us!).

Registration & Hospitality
Guests have questions, and our on–site support team has answers. Let your registration desk be the central hub for all information.
Meetings & Activities
Guests should focus on the speaker and their content, not on technical problems. Our on–site support teams keep your event running smoothly.

Expert in the Details
Our on–site experts act as an extension of your team and are there with you every step of the way — advocating on your behalf so you can focus on your guests.