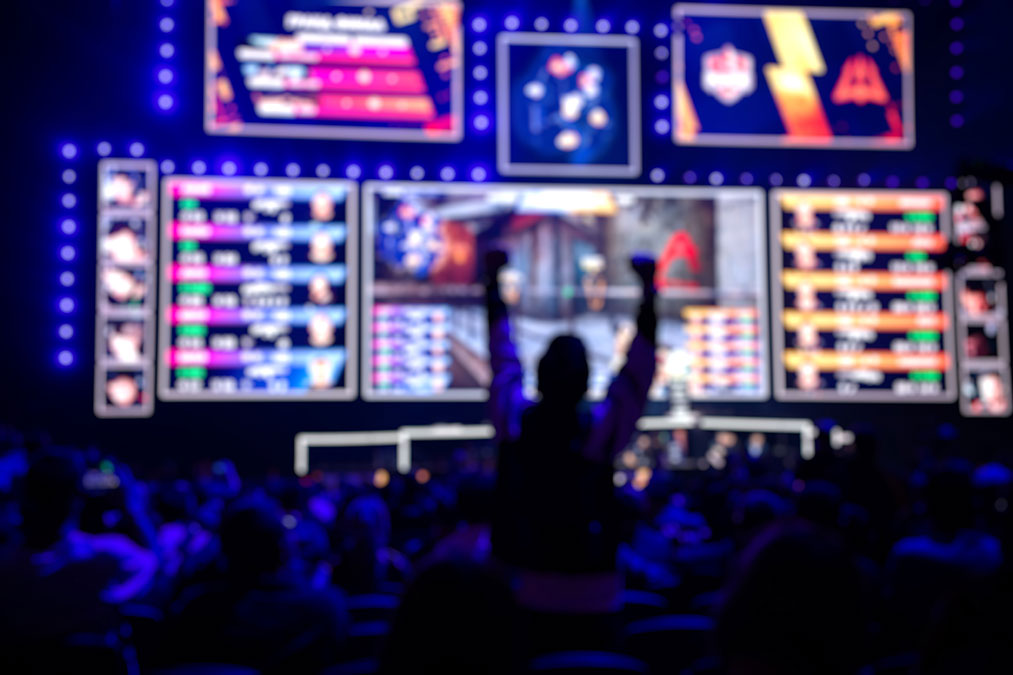 eSports Management: Elite Gaming Deserves an Elite Experience
Twenty years ago, when people got together to play and watch video games, you called it a LAN party (which were awesome, don't get us wrong). Turns out, people really loved those, because today eSports might just be the world's fastest growing sport (with 165 million hardcore fans!). We're here to make sure you don't let them down.
What Can an eSports Management Partner Do for You?
eSports is growing fast. You deserve a partner who can keep up. Because even if eSports is the newest sport on the scene, it doesn't mean your fans (or players!) should have to compromise.

Data & Insights
Gamers don't all have the same play style and they don't all have the same motivations either. With killer data and behavioral science insight, we help you understand them and tailor your approach to deliver what they need.

Experience Design
We bring experience design expertise and we know how to use it specifically for gamers. For instance, imagine having a player's character greet them on arrival. The special touches matter, and we deliver them.
Housing
You don't have to lose money on housing just because vacation booking apps are a big deal now. We can help you turn housing around, so you make money to use on other cool ideas.
VIP Travel
Your gamers are professional athletes. Let's treat them that way. Our approach to air and ground transportation lets them travel in style. Pro gamers under 18? We've got them covered too.
Why Choose Maritz Global Events for eSports Event Planning?
eSports is completely reinventing the sports world. And that's exactly what we've been doing to the event industry for decades. Our Live Events team brings the best of two worlds: the deep experience of elite event management, and the dynamic energy of the eSports industry.
These two worlds each have their own language, and we speak both. We'll make sure everyone stays on the same page and that there are no miscommunications, so your pros and fans get the treatment they deserve.
We use data, neuroscience and experience design to help you better understand players and fans, so you can deliver eSports events they deserve. And we're constantly finding new ways to deliver better events, including at our exclusive, invitation–only eSports summit!
Need Help with eSports Event Planning?