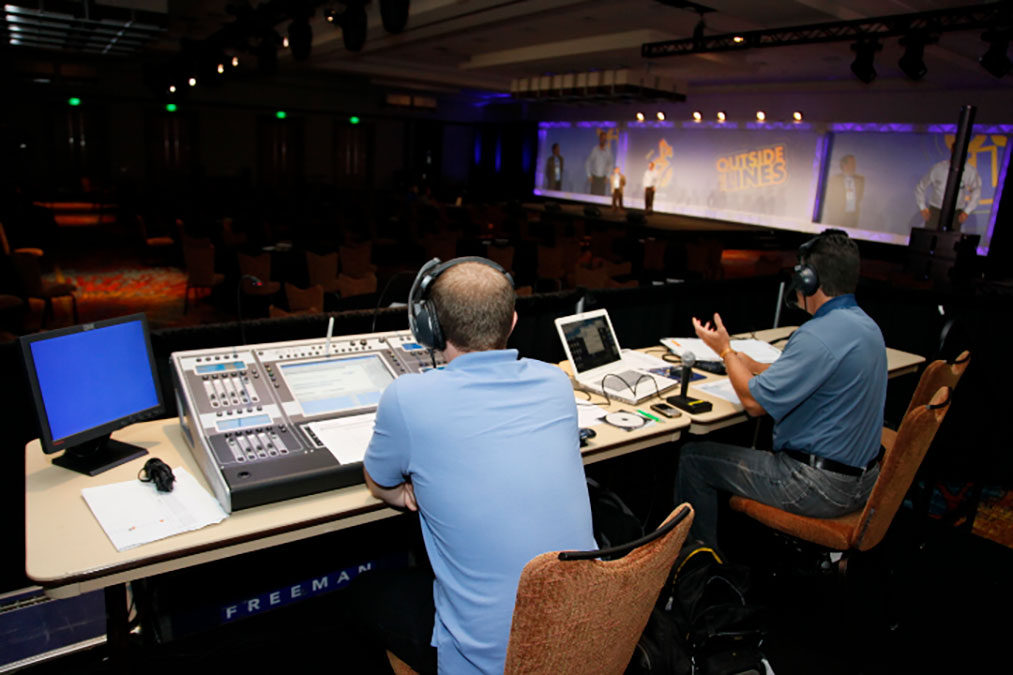 Event Technology
The right technology can transform an event experience. As event tech consultants, we understand the market dynamics and key players, and keep up with the ever–evolving landscape.
What Can a Good Event Technology Consultant Do for You?
We can all agree that technology is a must–have. New mobile apps and event software are released daily. But not all event technology is equal! We start with strategy, and bring you the right tools and solutions to achieve your goals. Plus, we make sure everything works together — seamlessly.
And we're not some tech company that's going to disappear on you once you buy. Our focus is on service, so you get even more of our attention once you decide to partner with us — the way it should be!

The Event Tech You Really Need
Innovation in the event tech space is incredible — and also a bit overwhelming. We stay on top of the latest advances and will help you find what you really need to bring your event to life and deliver on your meeting objectives.

Integrate Everything
Whether it's face–to–face, digital or hybrid, our event technology solutions complement the guest journey in every area, from registration and on–site technology to integrations and digital experience platforms.

By the Numbers
Our event technology team has some impressive stats: thousands of registrations instances and 200+ on–site implementations annually, a team with an average of 10 years' experience, and — get this — guest check–ins that clock in under 30 seconds.
Our Technology Story
Experience Design is at the heart of what we do, so it makes sense that it's also how we approach technology. We have remarkable people with incredible tech talent — some of the best talent in our industry.
Our technologists, product managers, web builders and developers will create amazing experiences for your guests — no matter what type or style event you're hosting.
We have amazing tech products that differentiate, innovate and add value. We're talking facial recognition, beacon technology, data analytics and best–in–breed digital platforms.
Our products are integrated. All of our platforms seamlessly integrate within our technology ecosystem, which provides real–time updates as well as a smooth user experience.
Our delivery model and infrastructure architecture ensure security, scalability and reliability. We've adopted an Agile approach to drive quality and flexibility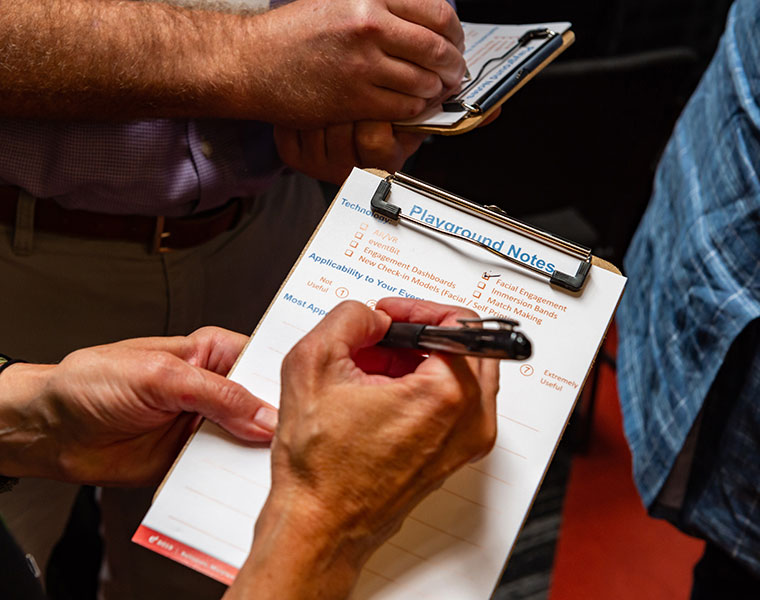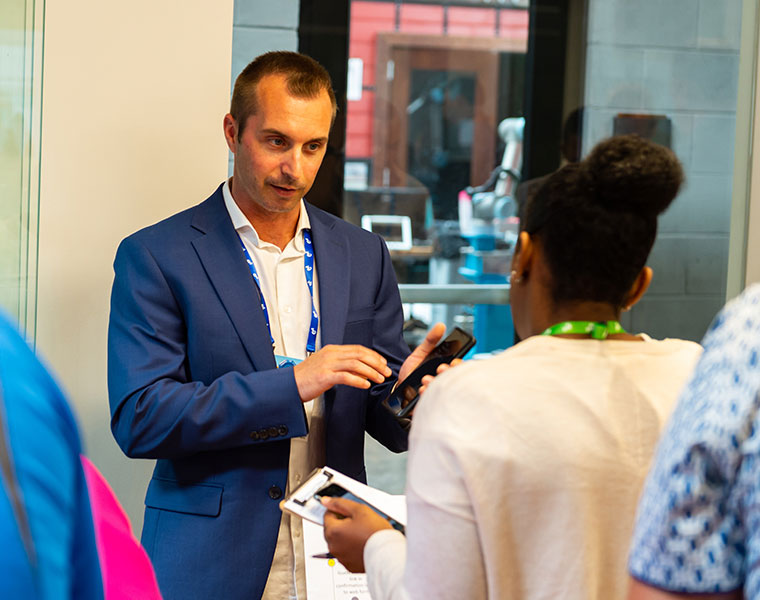 Why Choose Us for Event Technology?
We're not here to sell technology, we're here to deliver unparalleled user experiences. Our only skin in the game is helping you achieve your goals. Here's what you can expect when you work us:
Experienced tech teams: Our event tech consultants have experience with both corporations and associations and can help set up your event for success — whether in–person, virtual or a hybrid. We partner with you to select the right products, integrate everything and stay with you through implementation.
The best technology: Our priority is delivering amazing event experiences — for you and your guests. We have teams dedicated to registration, housing, lead retrieval, on–site technology, mobile apps and more, so you can have the resources you need.
Proving impact and engagement: Your event makes money. But can you prove it? We can analyze attendee behavior to draw strategic insights to help shape your event's future. We also connect your event systems to your marketing and sales systems. Then, we help you track your event's revenue impact.
Need Help with Event or Beacon Technology?