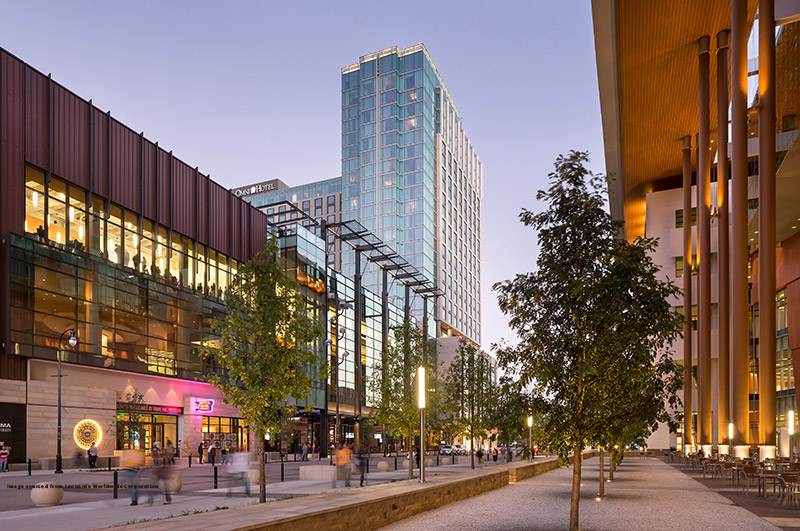 Event Sourcing & Contracting
Your hotel and venue choices shape your event. They also take up a lot of your budget.
These days, hotels have many ways to fill rooms. That means getting the best rates and aggressive contract terms takes a special touch. Lucky for you, we've got it!
What Can an Event Sourcing Partner Do for You?
Whether you're a seasoned professional or just fell into the events business (you know who you are), when it comes to negotiating hotel contracts, knowing if you're getting the best deal isn't easy. Not to worry. That's what we're here for. Our sourcing process is like no other.
We're the event, cruise, supplier and hotel sourcing experts — and we don't use that term lightly! We use our extensive benchmarking data to help you find the right space at the right price. Sure, these days, it takes time and finesse, but we'll put our skill and scale to work for you.

Finding the Right Fit
We keep up with all the latest hotel, cruise and destination updates. That means we can help you find the right space for your next corporate event, conference or trade show. And we'll show you options you might never have considered before!

Keeping You Safe (Literally!)
Weather, politics, illness and security concerns can put any event at risk — and we've seen all of it. We negotiate and adapt terms to current conditions to give you extra protection and peace of mind. From concept to completion we've got your back!

Measuring Your Savings
We manage more than 10,000 hotel contracts each year, so we can benchmark against past data. This way you know you're getting the best deal! Then, we help you track your savings and find ways to manage future costs.
Why Choose Maritz for Event Sourcing?
At Maritz, we've redefined what sourcing means. It's so much more than site selection. Anyone can research and book a venue (or so they claim). We bring more to the table! Here's a taste of what you'll get with us as your event, cruise, supplier and hotel sourcing partner:
Buying power like no other: We buy a whole lot of hotel rooms every year. For many hotels, we're literally their #1 customer. (Yes, our mothers are very proud.) These great partner relationships benefit our clients in competitive rates and contract terms.
Sourcing perfect suppliers: We've vetted suppliers for years and align with the best. Whether it's audio visual, destination management or general service contractor, we'll negotiate the best package for you!
Better use of your budget: Hotel costs are rising, but don't pay more than you have to. (After all, you've got to fund a line of Keto lunches now, right?)
An extension of your team: Sometimes hunting down the right hotel and venue is fun. Other days, not so much. We'll let you enjoy the fun stuff while handing off the lame parts. Take the guesswork out of sourcing — we've got this!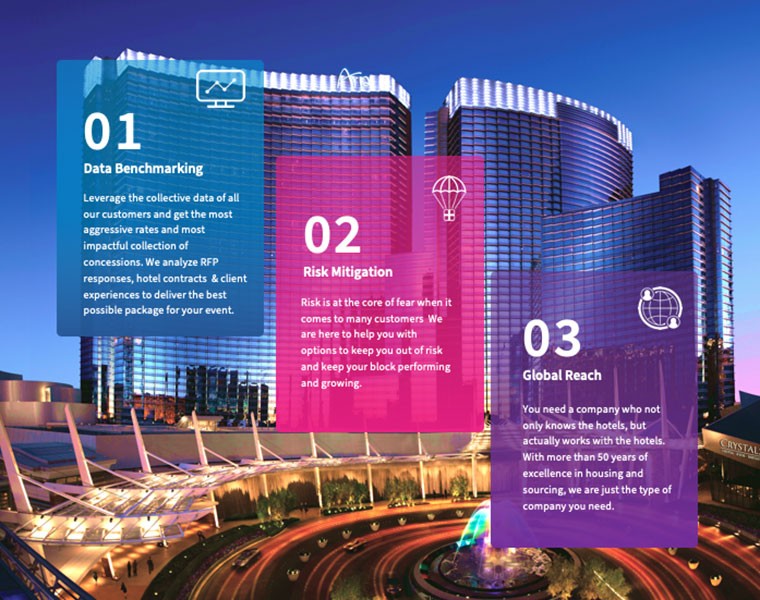 Does Your Organization Need Help with Event or Hotel Sourcing?