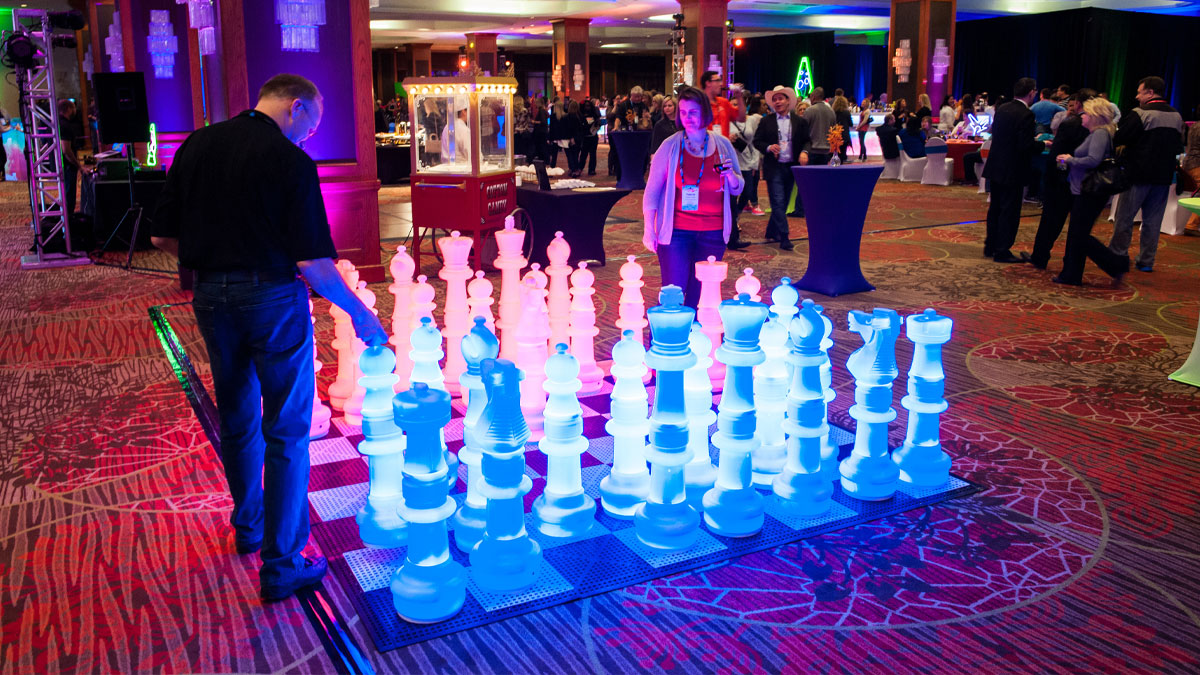 Why choose Maritz for your business events?
Well, because we are like no other events company. In fact, we don't see ourselves as an events company at all. We are an experience design company that does events around the globe…really, really well.
When you're looking for an experience design partner, you probably have a long wish list. The good news is, we're committed to checking all the boxes… and then some.

Your Team
Our signature core value at Maritz, "First, Take Good Care of Each Other," isn't just something we say — it's the foundation of who we are. We take care of our people — and, our clients, suppliers and communities are our people. We will always focus on what's best for you and your guests. It's not about us — and you can hold us to that. We are your team.
Your Advocate
Your job is hard — and our job is to make it easier. Whether designing, planning or managing your event, we're here for you when, where and how you need us. From handling tough hotel negotiations to bringing industry expertise to everything we touch, we're here to make the seemingly impossible possible. We are your advocate.

Your Designer
Every element of your event reflects on your organization, so the stakes are high. The good news? Our event design process is driven by data and behavioral science. We know people, so we know the kind of event they want to attend again and again. We are your designer.

Your Innovator
The pressure is always on to "raise the bar" at your events, but it's risky to chase the next big thing. We know how to balance risk and innovation — and, we will only recommend solutions that ensure our clients meet with success®. We are your innovator.

Your Expert
With roots dating back over 125 years, we've seen it all. Our experience will help you navigate through whatever your event throws at you. With clients of every size and within every market, we easily scale up or down depending on your needs. We are consultative, supportive, steadfast and trustworthy. We are your expert.
We take pride in being a part of your team, because to us, you are like no other. We'll always have your back and bring you the best in design and innovation based on facts and data. Your success is the only benchmark to our success.
Let's Talk
We're ready to roll up our sleeves and jump into action. What are you waiting for? Connect with one of our conference planning experts today.