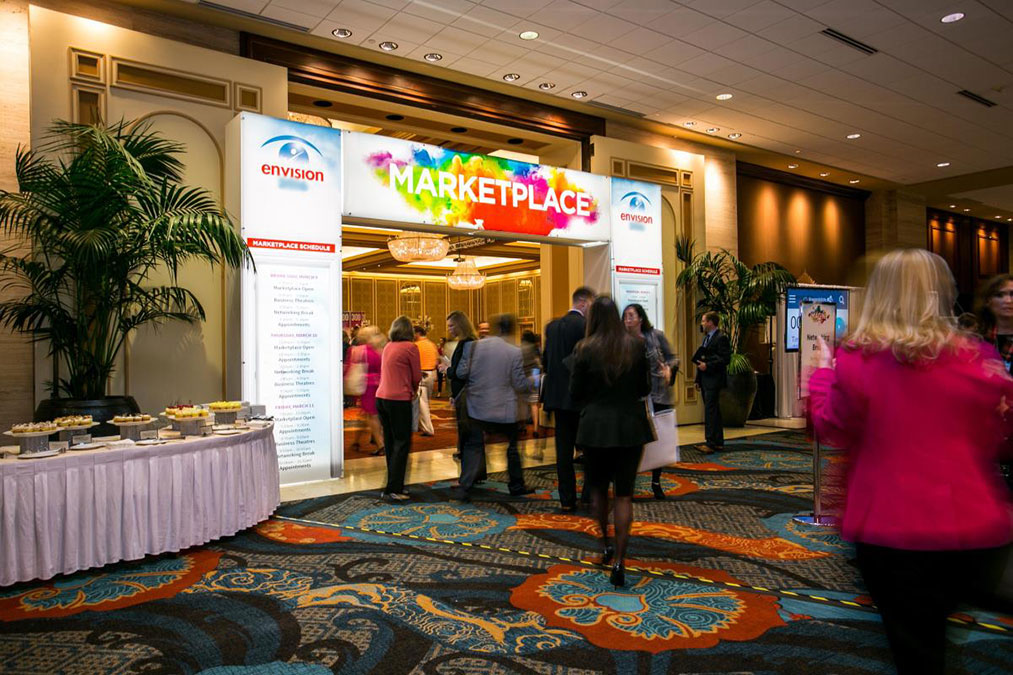 Exhibitor Services Your Sponsors Will Love
Your exhibitors have high expectations for every trade show they attend. They want to see guests walking the show floor — and stopping by the booth. They want to generate good, qualified leads. And, they expect lead retrieval and follow–up to be easy.
Connecting Exhibitors and Guests in New (& Better!) Ways
Exhibitors are constantly assessing if each show is really worth it. It's up to you prove to them that your show should stay on their calendar forever.
That means offering the right exhibitor services and technology to help them achieve their goal: connecting with your audience. With good event design and innovative technology (so long, business card bowl), you'll make exhibitors happy — without annoying your guests.
Exhibitor services can be better. How?

Real-Time Lead Collection
If you wait until the show is over to share data, you're already too late. Our tools show exhibitors their lead data as the show unfolds. Snag contact info during sessions, in hallways or even on the shuttle!
Better Connections
Bringing exhibitors and guests together isn't a one-way street. Many guests want to follow-up, but don't know how. Let guests easily track everyone they meet and follow up when they're ready.

Unmatched Beacon Technology
Traditional beacon technology put all the responsibility on guests. Our eventBit solution goes on every badge. Real-time lead retrieval means you get to see the whole picture without getting lost in the details.
Why Choose Us for Exhibitor Services?
We work with more than 30,000 exhibitors every single year. So, we know a thing or two about their goals. We help them:
Increase traffic to exhibitor booths
Collect and qualify sales leads
Quickly convert leads into sales
Maximize their ROI
Simplify lead retrieval and collection
And when you do these things for exhibitors — your show wins too. More sponsors = more profit = a bigger budget to spend on the things that make your show special.